Maumee Child Custody Lawyer
Helping Clients Resolve Custody Disputes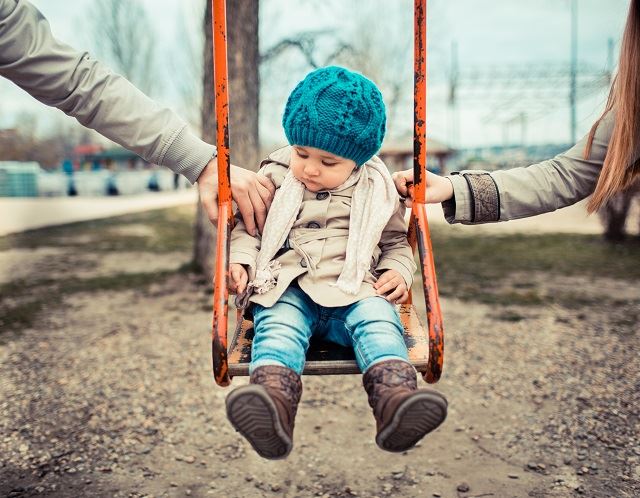 One of the most difficult and emotional decisions to make during the divorce process is where your children will live. When parents cannot agree on custody arrangements, the court will step in and make the decision for the family.
At Smith & Smith Law Office, LLC our Lucas County child custody lawyers are dedicated to guiding clients through tough times and helping them find the best solutions for their families.
If you are involved in a custody dispute, call (419) 842-4629 to discuss your case with an experienced Lucas County child custody attorney.
What Types of Custody Are There in Ohio?
Every state has its own laws, regulations, and standards for determining child custody. Ohio recognizes two types of custody: physical and legal custody.
Physical custody determines the residency of the child and the parent's daily care responsibilities. Custody arrangements can include sole physical custody or joint custody, where both parents act as primary caregivers and the child lives in both homes. The amount of time the child spends in each home varies depending on the situation and the child's best interests.
Legal custody gives a parent the ability to make decisions on behalf of the child. The court may award joint legal custody even if one parent has primary physical custody. Joint legal custody is generally preferred by the courts to ensure that both parents are actively involved in making decisions about the child's education, religion, and medical treatment, unless there is a compelling reason for awarding sole legal custody.
How Does a Judge Decide Child Custody?
Important custody decisions must be made during the divorce process. Whenever possible, our Lucas County child custody attorneys try to have families work together to achieve a fair and favorable custody arrangement. However, when negotiation and mediation do not yield results, the court will award custody based on the best interests of the child.
In determining the best interests of the child, the court may consider:
The child's current living situation and school
The physical and mental health of each parent
Each parent's ability to care for the child
Observations of the parents with the child
Each parent's relationship with the child
Other family relationships, such as siblings
The child's preferences if they are old enough and demonstrate a certain maturity level
At Smith & Smith Law Office, LLC, we provide compassionate legal representation for our clients in custody disputes. Whether you are making custody decisions at the time of your divorce or a change in circumstance requires a change in your existing custody order, our Lucas County child custody attorneys will work with you to find the best solution for your family.
How Can You Resolve A Custody Dispute?
There are many options for resolving custody disputes, including collaborative law, mediation, and litigation. We guide clients toward the strategies that are most beneficial and efficient for their families. This means that we can help with mediation and negotiation to resolve disputes between the parents and avoid court, but we are also prepared to fight for you in court if the dispute cannot be resolved.
Please contact our firm at (419) 842-4629 to get advice from a dedicated and compassionate child custody attorney in Lucas County.
Why Choose Smith & Smith Law Office, LLC?
Now Offering Affordable Financing

Put a Fierce Advocate On Your Side

Exclusively Practicing Family Law

Free Phone Consultations

Committed to a 24 Hour Response Time
Get to Know Us Through the Eyes of Our Clients
- Joshua R.

- Former Client

- Amanda B.

- Maggie W.

- Gregory R.