Paternity Lawyers in Lucas County
Establishing Parental Rights for Unmarried Parents in Ohio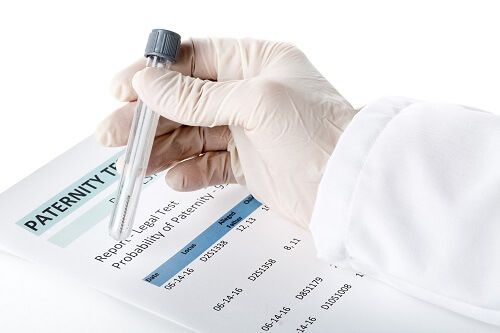 Do you need help establishing paternity, asserting your parental rights, or negotiating a parenting agreement with your child's other parent? At Smith & Smith Law Office, LLC, our Lucas County paternity lawyers can explain your legal rights and help you navigate the process. Our law firm is devoted exclusively to the practice of family law. We provide compassionate legal representation to help families find solutions to complex and challenging situations.
If you have questions about establishing paternity or parental rights, call (419) 842-4629 to schedule a consultation with our team.
Parental Rights in Ohio
Unwed fathers do not automatically enjoy the same parental rights as a father who is married to the mother of his children. Unfortunately, living together is not enough to establish parental rights.
In Ohio, unwed mothers are automatically the residential and legal custodians of their children. The father of a child born to an unwed mother has no parental rights until he establishes paternity and files a complaint in juvenile court for custody, parental time, or shared parenting.
Establishing Paternity
When parents are married at the time of a child's birth, the father is automatically presumed to be the father. This is not true for unmarried couples, regardless of how long they have lived together. For an unwed father to have parental rights, paternity must first be established. Establishing paternity offers benefits to both parents and children.
Legally recognized paternity allows fathers to enjoy parental rights and be part of their children's lives. Mothers benefit by having a co-parent to help shoulder the responsibilities of parenthood. When paternity is legally established, children enjoy the many benefits of having their fathers in their lives, as well as inheritance rights.
There are three ways to establish paternity in Ohio:
Completing an Acknowledgement of Paternity Affidavit – Both parents can sign this affidavit to have the father's name added to the birth certificate, either when the child is born or later
DNA testing – Parents may request this testing or it may be required by a child support enforcement agency
Court-ordered paternity – Juvenile Court or Domestic Relations Court may establish paternity
To complete the Acknowledgement of Paternity affidavit, the parents will need to have a picture ID and Social Security card. The form asks for information about each parent's full name, address, place of birth, date of birth, and Social Security number. Fathers must also provide information about the highest level of education completed, employment, and insurance. The form must be notarized and signed in the presence of a notary.
Negotiating Parenting Agreements
Establishing paternity and navigating a parental agreement after a relationship ends can be complicated and emotional. Our Lucas County paternity lawyers are knowledgeable about Ohio family law and have one simple mission: to help good people through hard times. We offer a full range of family law services to help you with establishing paternity and navigating the process of creating a parenting agreement that meets the needs of both parents and the best interests of the child.
Contact our law firm today at (419) 842-4629 to discuss establishing paternity and co-parenting options.
Why Choose Smith & Smith Law Office, LLC?
Now Offering Affordable Financing

Put a Fierce Advocate On Your Side

Exclusively Practicing Family Law

Free Phone Consultations

Committed to a 24 Hour Response Time
Get to Know Us Through the Eyes of Our Clients
- Gary R.

- Joshua R.

- Former Client

- Amanda B.

- Maggie W.