Spousal Support & Alimony Lawyers in Lucas County
Seeking Fair Alimony Orders during Divorce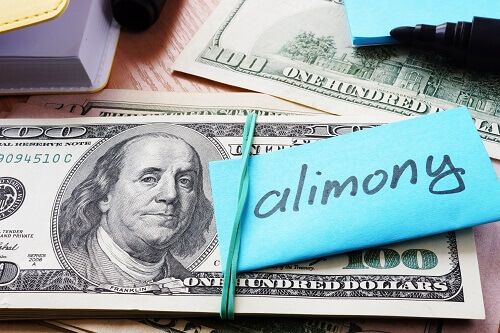 The financial aspects of divorce are often the source of conflict. Spousal support – also known as alimony – can lead to heated disputes between divorcing spouses. You and your spouse may negotiate and establish an alimony order together, but a court may intervene if you cannot reach an agreement. At Smith & Smith Law Office, LLC, our Lucas County spousal support attorneys help clients through difficult situations.
Contact our office at (419) 842-4629 for a consultation to discuss alimony in your divorce.
Types of Alimony in Ohio
Spousal support is not automatic in Ohio. A judge will decide if your situation qualifies for financial support. Judges may order temporary or permanent support. Temporary support is generally awarded during the divorce process when one spouse is not financially independent or when one spouse makes significantly more money than the other.
Permanent spousal support is awarded by the judge when the divorce is finalized. Support may either be short-term or long-term. Short-term spousal support may be awarded for a specific amount of time so the receiving spouse can get the education or training needed to become self-sufficient. Long-term alimony may be awarded when one spouse is not able to support themselves and is most common in long marriages.
How Courts Determine Spousal Support
In Ohio, there is no formula for calculating spousal support as there is with child support. It is left to the discretion of the judge to determine the amount and duration of alimony payments or whether to award support at all.
Judges consider a variety of factors when making decisions regarding spousal support, such as:
The level of education and earning ability of each spouse
Each spouse's assets and debt
All sources of income and retirement benefits
The length of the marriage
Standard of living in the marriage
Age and health of each spouse
One spouse's contributions to the other's education
One spouse's contributions in maintaining the home and caring for minor children
Time needed for the dependent spouse to get education and training
Tax implications of alimony
Spousal support may be awarded in a few different ways. In some cases, the court may order a lump sum payment to the receiving spouse, either in cash or property. Because most people don't have the money to make a single payment, monthly payments are more common. In many situations, the court will order automatic payments to be withheld from the paying spouse's paychecks.
Duration of Alimony
The duration of alimony can vary depending on the situation and whether the support is temporary or permanent. Temporary support that is awarded during the divorce process will end when the divorce becomes final. Permanent support may be awarded for a specific period of time. If permanent support is awarded without an end date, it will generally continue until the receiving spouse gets married again, lives with another partner, or either spouse dies.
Spousal Support Modifications
If there is an extreme change in circumstances – such as illness, disability, or an involuntary change in income – it may be possible to petition the court to modify your alimony order. However, you must be able to demonstrate that there is a significant change in circumstances to be successful.
Please call (419) 842-4629 for a free 10-minute phone consultation or schedule an appointment for a longer consultation in our office.
Why Choose Smith & Smith Law Office, LLC?
Now Offering Affordable Financing

Put a Fierce Advocate On Your Side

Exclusively Practicing Family Law

Free Phone Consultations

Committed to a 24 Hour Response Time
Get to Know Us Through the Eyes of Our Clients
- Gary R.

- Joshua R.

- Former Client

- Amanda B.

- Maggie W.