Maumee Child Support Lawyer
Legal Representation for Child Support Orders & Modifications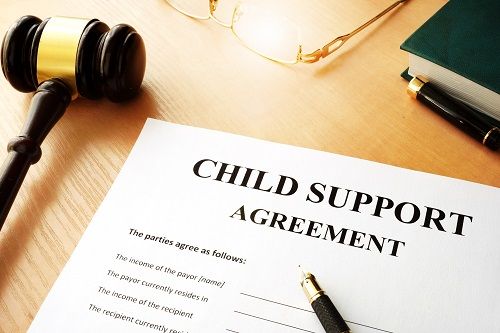 The issue of child support may be settled during the divorce or legal separation process or at any time for parents who were never married. Regardless of whether the parents were married, living together, or not together at all, both have a responsibility to contribute to the care and support of their children. Ohio has set guidelines for calculating the amount of child support payments. The Lucas County child support lawyers at Smith & Smith Law Office, LLC can explain the law as it pertains to your situation and guide you through the legal process.
If you have questions about child support, call (419) 842-4629 to schedule a consultation.
What Are the Ohio Child Support Guidelines?
Child support may be awarded during a divorce, annulment, legal separation, or when the father of a child is determined through a paternity test. Ohio state law has established a formula for calculating child support obligations. The formula combines the gross income of both parents and allows specific deductions from the gross income of either parent, depending on the situation.
The deductions allowed from gross income include:
Other child or alimony support orders
Local taxes
The value of the federal dependency exemption for each dependent
Spousal support for the current marriage
In determining the amount of child support, courts may consider factors other than income, such as the number of children, the cost of daycare, and health insurance. Support is generally awarded to the custodial parent or the parent with lower income when custody is shared equally.
Duration of Child Support
Child support payments continue until the child reaches the age of 18 or graduates from high school if the child is still in school on his or her 18th birthday. In limited situations, support may end before the child's 18th birthday. For example, child support payments may end when the child is married or not living at home before the age of 18. Support may continue beyond the age of 18 when the child is handicapped or has special needs.
How Often Can Child Support Be Modified in Ohio?
Failing to make court-ordered child support payments can result in serious legal consequences. However, circumstances do change.
The only way to make a change to an existing child support order and avoid being found in violation of a court order is to petition for a modification. Modifications are only granted if you can prove that a substantial change in your circumstances necessitates the modification.
Examples of valid situations include:
Children spending more time at one home as they get older
One parent losing a job or earning a significant promotion
Relocating
A parent or the child falling ill or being seriously injured
If you believe the amount you are paying or receiving should decrease or increase, it is best to seek advice from an experienced family law attorney.
Learn How the Law Applies to Your Situation
Whether you want to petition for child support or request a modification of an existing court order, our Lucas County child support attorneys can help. Our firm focuses solely on family law, and we are committed to helping families work together to achieve positive results.
Please contact us at (419) 842-4629 to discuss your situation with our team.
Why Choose Smith & Smith Law Office, LLC?
Now Offering Affordable Financing

Put a Fierce Advocate On Your Side

Exclusively Practicing Family Law

Free Phone Consultations

Committed to a 24 Hour Response Time
Get to Know Us Through the Eyes of Our Clients
- Gary R.

- Joshua R.

- Former Client

- Amanda B.

- Maggie W.