Lucas County Divorce Attorney
Experienced Divorce Lawyers Serving Maumee, Ohio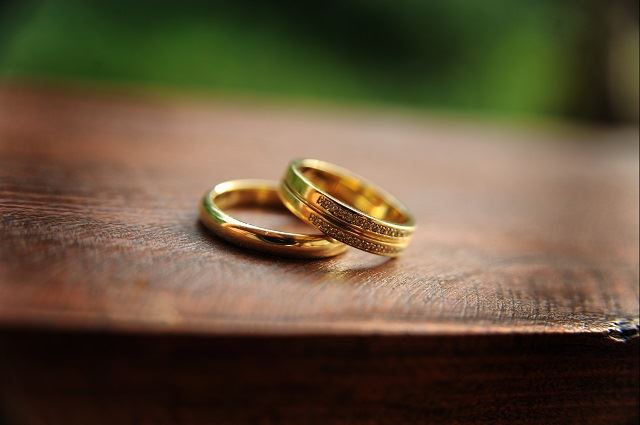 The end of a marriage can lead to new opportunities, but first you need to get to the final decree. Ohio's traditional options are divorce or dissolution. Every marriage is different, so there is no one right way to end the relationship.
At Smith & Smith Law Office, LLC, our experienced Lucas County divorce attorneys can help you determine the best option for you and your family. Our knowledgeable Maumee divorces lawyers have extensive experience guiding people through the process and helping them make informed decisions along the way. We would be happy to review your case during an initial consultation and discuss how we may be able to facilitate a more effective and efficient divorce or dissolution in Lucas County.
On This Page:
Need guidance on how to get a divorce in Ohio? Contact us online or give us a call at (419) 842-4629 today to speak with an experienced Lucas County divorce attorney.
How Do I Get a Divorce in Ohio?
The timeline for a divorce depends on the circumstances of your situation. Every case is different, but most divorces take somewhere between six months and one year to finalize.
The Ohio divorce process involves:
One spouse filing a formal legal complaint stating grounds for the divorce.
The other spouse filing an answer and an optional counterclaim for the divorce.
The parties attending court every 30-60 days (on average) for pretrial conferences to negotiate possible divorce settlement agreements.
Holding a contested hearing in front of a judge or magistrate if the parties are unable to reach an agreement. The judge or magistrate will rule on a divorce decree that separates property and finances and settles parenting time and support for children.
We understand the Ohio divorce process can be complicated, which is why our experienced Lucas County divorce attorneys are here to help.
How Does Dissolution in Ohio Work?
Dissolution is an alternative to divorce. It can usually be completed much more quickly than a divorce.
The dissolution process involves:
The spouses filing a joint petition for the court to end their marriage and adopting a separation agreement signed and filed with the petition (no grounds required).
Attending one final hearing at the domestic relations court to end the marriage
What are the Grounds for Divorce in Ohio?
The grounds for divorce in the state of Ohio are as follows:
If either party is found to have had a living spouse at the time of the marriage for which a divorce is being sought
Willful abandonment for a minimum of one year
If both parties have lived apart for at least one year, without interruption
Mutually agreed upon incompatibility
Adultery
Habitual drunkenness
The marriage contract was fraudulent
Either party demonstrated extreme cruelty during the marriage (this includes both physical and emotional abuse)
Either party is currently in prison
Gross neglect of duty
If a divorce was already filed and accepted by either party in another state
If you believe that you have grounds for divorce under Ohio divorce law, you can reach out to Smith & Smith Law Office today to discuss your legal needs and how you want to proceed.
What are Ohio's Residency Requirements for Divorce?
Ohio's divorce laws require that at least one of the spouses in the divorce must have been a resident of Ohio for a minimum of 6 months leading up to filing. The motion for divorce must also be filed in the county where at least one spouse has been residing.
What Divorce Terms and Conditions Will You Need to Negotiate?
As part of a divorce, you and your spouse will need to come to an agreement on the following issues before your divorce may be finalized:
Child Custody - Who will have primary guardianship and care of any children from your marriage? In some cases custody may be shared equally between both parents, or one parent may have sole legal custody.
Child Support - In most cases the non-custodial parent will be required to pay some form of child support each month to help offset the costs that the custodial parent must pay to raise the child. You will need to reach an agreement on how much the non-custodial parent will pay.
Spousal Support/Alimony - In some situations where one spouse was making significantly less money than the other, or if they were not employed during the duration of the marriage, the primary earner may be required to pay alimony for a set amount of time until the other parent is able to obtain a job that allows them to maintain their accustomed standard of living.
Other issues that may need to be resolved include visitation schedules and paternity disagreements. In situations where neither party is able to come to an agreement through mediation, the judge will need to rule on each issue by taking into consideration the best interests of the child.
Our Lucas County Divorce Attorney Can Help
Whether you choose divorce or dissolution, know that the family lawyers at Smith & Smith Law Office, LLC are here to help you every step of the way. We can address every facet of your separation, including custody, child support, alimony, and more.
Learn more about our divorce services in Ohio by calling (419) 842-4629 or filling out our online contact form. Our Lucas County divorce attorneys are happy to help.
Why Choose Smith & Smith Law Office, LLC?
Now Offering Affordable Financing

Put a Fierce Advocate On Your Side

Exclusively Practicing Family Law

Free Phone Consultations

Committed to a 24 Hour Response Time
Get to Know Us Through the Eyes of Our Clients
- Gary R.

- Joshua R.

- Former Client

- Amanda B.

- Maggie W.