Lucas County Divorce Attorney
Experienced Divorce Lawyers Serving Maumee, Ohio
The end of a marriage can lead to new opportunities, but first you need to get to the final decree. Ohio's traditional options are divorce or dissolution. Every marriage is different, so there is no one right way to end the relationship.
At Smith & Smith Law Office, LLC, our experienced Lucas County divorce attorneys can help you determine the best option for you and your family. Our knowledgeable Maumee divorces lawyers have extensive experience guiding people through the process and helping them make informed decisions along the way. We would be happy to review your case during an initial consultation and discuss how we may be able to facilitate a more effective and efficient divorce or dissolution in Lucas County.
On This Page:
Need guidance on how to get a divorce in Ohio? Contact us online or give us a call at (419) 842-4629 today to speak with an experienced Lucas County divorce attorney.
How Do I Get a Divorce in Ohio?
The timeline for a divorce depends on the circumstances of your situation. Every case is different, but most divorces take somewhere between six months and one year to finalize.
The Ohio divorce process involves:
One spouse filing a formal legal complaint stating grounds for the divorce.
The other spouse filing an answer and an optional counterclaim for the divorce.
The parties attending court every 30-60 days (on average) for pretrial conferences to negotiate possible divorce settlement agreements.
Holding a contested hearing in front of a judge or magistrate if the parties are unable to reach an agreement. The judge or magistrate will rule on a divorce decree that separates property and finances and settles parenting time and support for children.
We understand the Ohio divorce process can be complicated, which is why our experienced Lucas County divorce attorneys are here to help.
Is Ohio a No-Fault State?
Ohio is one of the few states that recognize both fault and no-fault divorce. Under Ohio divorce law, couples can pursue a dissolution or divorce based on grounds such as adultery, bigamy, extreme cruelty, fraud, habitual drunkenness, gross neglect of duty, imprisonment, and living separate and apart for at least one year prior to filing for divorce. A no-fault divorce can also be pursued in Ohio if the spouses are unable to live together due to incompatibility or if certain requirements are met for living together outside of the state for at least one year. Regardless of which route is chosen by couples who wish to end their marriage in Ohio, an experienced Lucas County divorce attorney can help them navigate every step of the divorce process in Ohio.
How Does Dissolution in Ohio Work?
Dissolution is an alternative to divorce. It can usually be completed much more quickly than a divorce.
The dissolution process involves:
The spouses filing a joint petition for the court to end their marriage and adopting a separation agreement signed and filed with the petition (no grounds required).
Attending one final hearing at the domestic relations court to end the marriage
What are the Grounds for Divorce in Ohio?
The grounds for divorce in the state of Ohio are as follows:
If either party is found to have had a living spouse at the time of the marriage for which a divorce is being sought
Willful abandonment for a minimum of one year
If both parties have lived apart for at least one year, without interruption
Mutually agreed upon incompatibility
Adultery
Habitual drunkenness
The marriage contract was fraudulent
Either party demonstrated extreme cruelty during the marriage (this includes both physical and emotional abuse)
Either party is currently in prison
Gross neglect of duty
If a divorce was already filed and accepted by either party in another state
If you believe that you have grounds for divorce under Ohio divorce law, you can reach out to Smith & Smith Law Office today to discuss your legal needs and how you want to proceed.
What is Uncontested Divorce?
An uncontested divorce is a type of divorce where both spouses reach an agreement on all major issues without the need for court intervention or a trial. In an uncontested divorce, the couple works together to resolve matters such as child custody and support, property division, alimony (spousal support), and any other relevant issues related to the dissolution of their marriage.
The key characteristic of an uncontested divorce is that both parties are in mutual agreement, and there is no dispute or contention over the terms of the divorce. Instead of going through a lengthy and potentially adversarial court process, uncontested divorces offer a more amicable and cost-effective approach to ending a marriage.
To initiate an uncontested divorce, the couple must draft a settlement agreement that outlines the terms they have agreed upon. This agreement covers various aspects of the divorce, including child custody arrangements, visitation schedules, child support amounts, division of marital property and debts, and alimony (if applicable). Once the settlement agreement is finalized, it is submitted to the court for approval.
What Are the Benefits of Uncontested Divorce?
Uncontested divorces are generally less time-consuming and less expensive than contested divorces, as they involve minimal court involvement and legal fees. They also offer a more private and cooperative process, which can be beneficial for preserving relationships, particularly if the couple has children.
However, an uncontested divorce is not always an option for every couple, especially when there are significant disagreements or contentious issues. In such cases, couples may opt for a contested divorce, where a court will make decisions on unresolved matters through litigation. It is advisable to consult with our experienced divorce attorney to understand the best course of action for your specific situation and to ensure that your rights and interests are protected throughout the divorce process.
How Long Does an Uncontested Divorce Take?
An uncontested divorce in Ohio can typically be completed within a few months, with the exact timeline depending on factors such as court scheduling, the divorce agreement's complexity, and the parties' efficiency in completing the necessary paperwork. Here are the key steps and approximate timeframes involved in an uncontested divorce in Ohio:
Filing the Complaint: The process begins with one spouse (the petitioner) filing a Complaint for Divorce with the local county court. Ohio has a waiting period of 30 days from the filing date before the court can finalize the divorce.
Serving the Other Spouse: The petitioner must serve the divorce papers to the other partner (the respondent) after filing. If the respondent agrees with the divorce terms, they may sign an Acceptance of Service, expediting the process.
Completing Required Forms: Both spouses must complete and file certain forms with the court, including a Separation Agreement, which outlines how property, debts, child custody, and support issues will be handled.
Attending the Final Hearing: In uncontested divorces, a final hearing is usually scheduled to review the divorce agreement and ensure it complies with Ohio law. Both spouses may need to attend this hearing. The court typically schedules the hearing within a few months after the initial filing.
Divorce Decree: Once the judge approves the divorce agreement, a Divorce Decree is issued. This document officially terminates the marriage. The timeframe for receiving the Divorce Decree can vary depending on court caseloads and other factors, but it often takes a few weeks to a few months after the final hearing.
What are Ohio's Residency Requirements for Divorce?
Ohio's divorce laws require that at least one of the spouses in the divorce must have been a resident of Ohio for a minimum of 6 months leading up to filing. The motion for divorce must also be filed in the county where at least one spouse has been residing.
What Divorce Terms and Conditions Will You Need to Negotiate?
As part of a divorce, you and your spouse will need to come to an agreement on the following issues before your divorce may be finalized:
Child Custody - Who will have primary guardianship and care of any children from your marriage? In some cases custody may be shared equally between both parents, or one parent may have sole legal custody.
Child Support - In most cases the non-custodial parent will be required to pay some form of child support each month to help offset the costs that the custodial parent must pay to raise the child. You will need to reach an agreement on how much the non-custodial parent will pay.
Spousal Support/Alimony - In some situations where one spouse was making significantly less money than the other, or if they were not employed during the duration of the marriage, the primary earner may be required to pay alimony for a set amount of time until the other parent is able to obtain a job that allows them to maintain their accustomed standard of living.
Other issues that may need to be resolved include visitation schedules and paternity disagreements. In situations where neither party is able to come to an agreement through mediation, the judge will need to rule on each issue by taking into consideration the best interests of the child.
Our Lucas County Divorce Attorney Can Help
Whether you choose divorce or dissolution, know that the family lawyers at Smith & Smith Law Office, LLC are here to help you every step of the way. We can address every facet of your separation, including custody, child support, alimony, and more.
Learn more about our divorce services in Ohio by calling (419) 842-4629 or filling out our online contact form. Our Lucas County divorce attorneys are happy to help.

Why Choose Smith & Smith Law Office, LLC?
Committed to a 24 Hour Response Time

Exclusively Practicing Family Law

Put a Fierce Advocate On Your Side

Affordable Financing Available

Offering Alternative Options to Divorce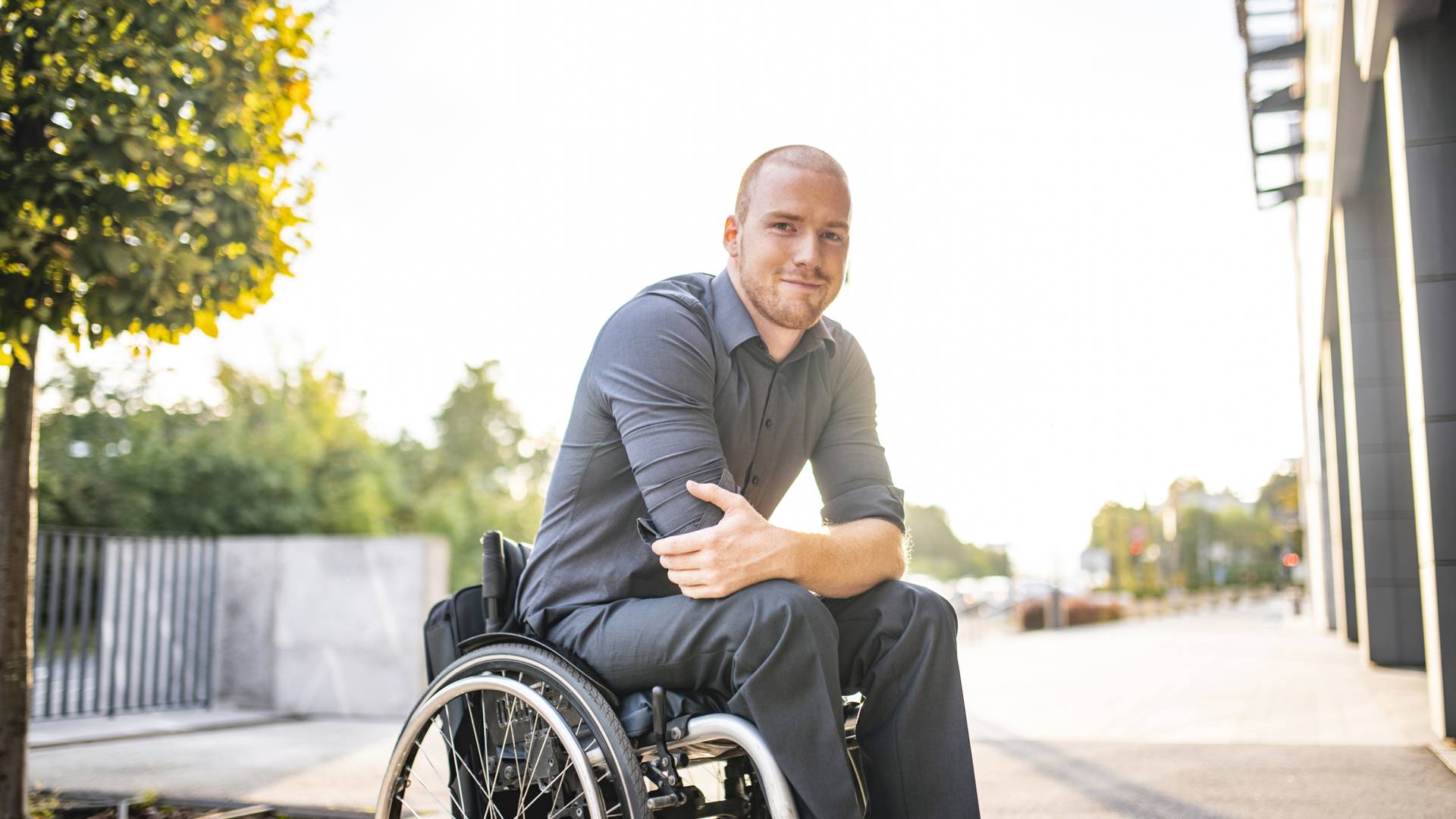 Get to Know Us Through the Eyes of Our Clients
"She was an amazing lawyer"

She was an amazing lawyer She Answered every question I had. Delivered excellency service and even helped me get everything I needed. If I ever have another problem I know who I am going to call!

- Gary R.

"Can not thank her enough"

Christine is a life saver. She took what I thought was the end of my life and the system screwing me over to giving me my life back. She is my forever lawyer. Can not thank her enough

- Joshua R.

"If you're looking for representation who is professional and thorough, this is the place!"

If you're looking for representation who is professional and thorough, this is the place. Christine's knowledge is outstanding, she is someone who is compassionate and caring for all her clients! She took the time in listening to all my needs and trust her 100% of the way. If you're ever stuck in a difficult situation for child support and child custody, she's the person you want on your side helping you fight the battle.

- Former Client

"Christine was confident, had some great strategies of how we could fight this and really made me feel hope again."

I spoke with Christine today regarding my divorce case that my previous attorney mishandled. After talking to over a dozen lawyers to try to find someone to help combat the mess I'm in, Christine was confident, had some great strategies of how we could fight this and really made me feel hope again. I am looking forward to working with her, I feel she will do a very good job handling my case and will fight for me.

- Amanda B.

"Christine has been absolutely amazing to work with in an especially difficult time."

Christine has been absolutely amazing to work with in an especially difficult time. I am thankful for her knowledge and experience! I would highly recommend her!

- Maggie W.

"Definitely changed my life for the better."

She is amazing. I went to her with a super complex case and she got me exactly what I wanted. Definitely changed my life for the better.

- Gregory R.

"Truly trustworthy and honest"

Being new to Toledo and new to any kind of court issues, I was super nervous about getting a lawyer and finding someone I could trust. From the very first call I was sold. Misty and Christine both were extremely friendly, caring and even more important, upfront about what to expect. They didn't push me to make any decisions I wasnt comfortable with. I didn't have to sacrifice my life savings and they made things so easy for me (and actually even my now exhusband as well). I feel like if I had needed anything more than I did, they would have continued to go above and beyond. Truly trustworthy and honest. If you need someone in your corner this is the place go to. Thank you for helping me gain my freedom back!

- Princess Arielle

"If you need a family lawyer this is who you call"

Amazing family-owned business, if you need a family lawyer this is who you call. Thank you so much for going above and beyond.